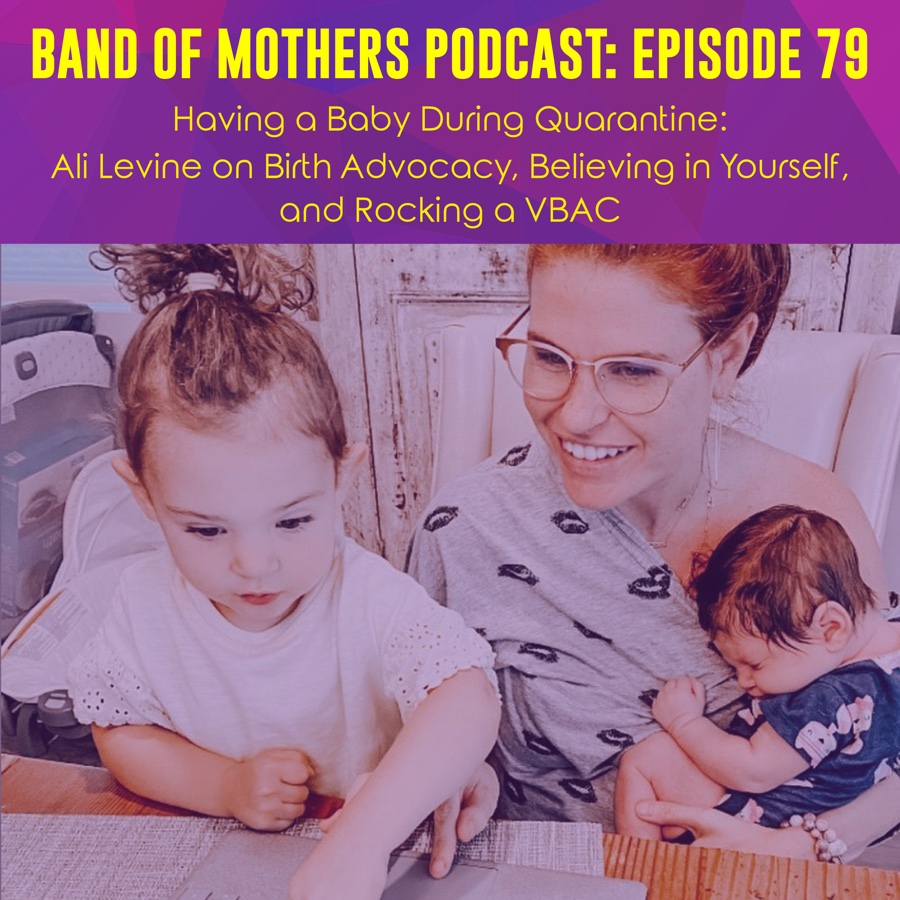 COVID has messed up, well, just about everything. But being pregnant? Giving birth? In a mask? Maybe without your partner? That is MESSED UP.
Ali Levine (celebrity stylist, Stripped on BRAVO) has never been one to shy away from her truth - either sharing it, or living it. Grab a cuppa and settle in for Ali's amazing story of her journey to the VBAC she knew she could have after a traumatic birth with her first daughter (which lead to post partum depression) combined with navigating quarantine life with a baby growing inside you, to speaking up and sticking up for herself - and believing in herself - enough to carry her baby to term, push it out, AND THEN get the hell out of dodge and pack up her two week old, her two year old, her husband and her dog to escape to the mountains of Pennsylvania with her in-laws. Trust us, there's something in here for everyone. Also a lot of talk about hemorrhoids.
Follow Ali:
Things we're into: If you're looking for links to anything we've mentioned on our podcasts it's all in one awesome area on our Band of Mothers App! Download our app today (on Apple and Android, links below) then head over to "Shop the Podcast" (in the left navigation bar) to find all the tidbits we mention together and with our guests from all our past episodes. We hope you enjoy it, and let us know if we miss anything!
For continued discussion about this episode and every episode from our podcast, download our social media app for moms, Band of Mothers
Apple: https://apple.co/2rmQ2QI
Android: http://bit.ly/2JYtUm9
How have you been enjoying our podcast? If you're into it, can you please leave us a rating or comment? We value your feedback so we can make this thing better!
And as always, we'd love to hear your thoughts. Email us anytime at pumpanddumpshowATgmail.com, leave a rating or comment on your podcast app, or tell us IRL and come see us at a show!
For tour updates and more shenanigans, follow Tracey, Shay and the whole P+D team at:
Facebook: https://www.facebook.com/ThePumpAndDump/
Instagram: https://instagram.com/ThePumpAndDumpShow/
Tour schedule: https://www.thepumpanddumpshow.com/tour