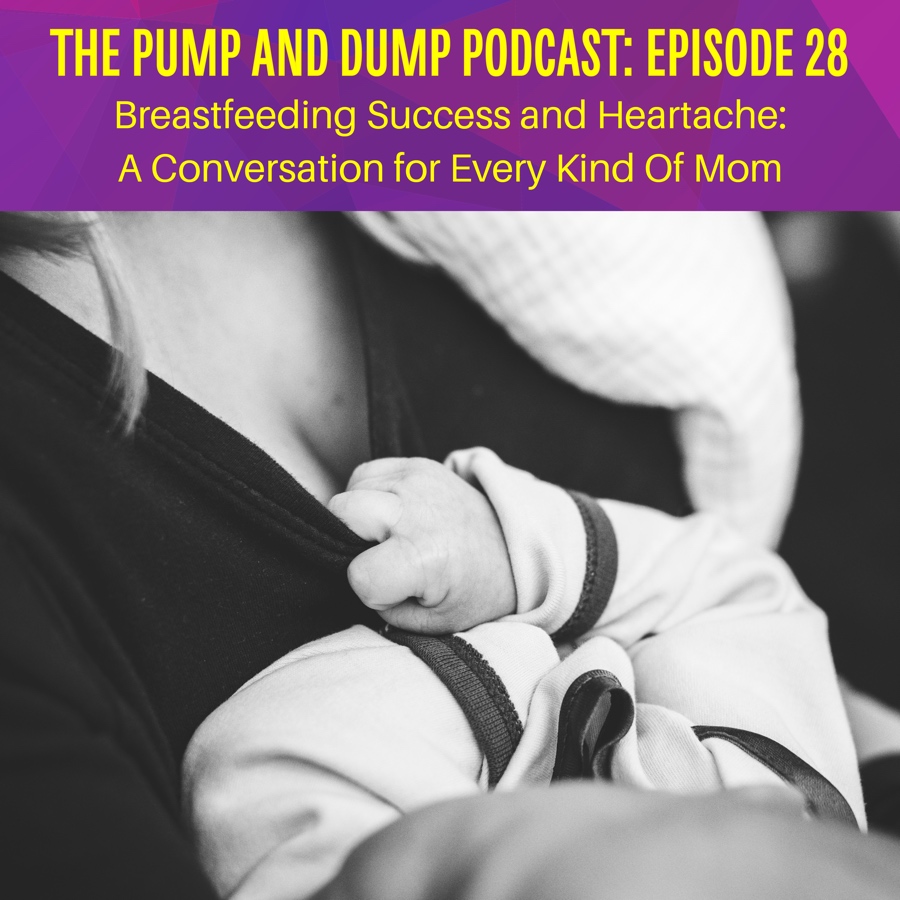 Whether you're way past the breastfeeding years, whether you're in the thick of it now, or whether or not you even did it, this episode it a really wonderful and fortunate eye-opener. We've wanted to do a breastfeeding episode for ages, and we knew the exact person to do it with: Amanda Ogden of The Mama'hood. What we didn't know - or rather - what we weren't prepared for was a heartfelt, honest, sometimes brutal conversation about breastfeeding that went beyond "how to" and into "why."
Why it's hard, why it hurts, why it's so shameful, why those of us who couldn't do it feel so shameful, why we've all gotten it wrong for like, ever, why giving your baby formula isn't going to ruin your baby and the world, and why there is hope that we can go back to the way things used to be...when we were all in caves.
Give this one a listen, friends. If only to hear Tracey and Shayna cry about their own struggles, and laugh at a paperclip named Stu.
Amanda Ogden, BSN, RN, IBCLC is the Co-Founder of The Mama'hood and Director of Lactation Services & Education. A former nurse, Amanda has dedicated the past 20+ years to normalizing breast feeding and making sure any mom who wants to breastfeed has the support and information to do it right. In the eight years since she opened The Mama'hood Amanda has helped over 25,000 mothers in their breastfeeding journey.
How have you been enjoying our podcast? If you're into it, can you please leave us a rating or comment? We value your feedback so we can make this thing better!
And as always, we'd love to hear your thoughts. Email us anytime at pumpanddumpshowATgmail.com, leave a rating or comment on your podcast app, or tell us IRL and come see us at a show!
**************
Shayna and Tracey have been friends since the 8th grade – that's over 25 years. After college, they each moved to separate coasts for a decade. They were reunited when they decided to leave big city life and settle down with their families in Denver, Colorado and Facebook told them their daughters are 3 weeks apart. After several play dates, some more childbirth, some unsuccessful pumping, and the overwhelming nature of mommy community boards, The Pump and Dump Show was born.
The show launched in 2012 in a bar in Northwest Denver and quickly grew to a bi-monthly, local staple for new moms to have a night out. In 2014, Shayna and Tracey took The Pump and Dump Show on its first national tour and continue to perform every month to audiences nationwide.
For tour updates and more shenanigans, follow Shay and Tracey at:
Facebook: https://www.facebook.com/ThePumpAndDump/
Instagram: https://instagram.com/ThePumpAndDumpShow/
Tour schedule: https://www.thepumpanddumpshow.com/tour-dates