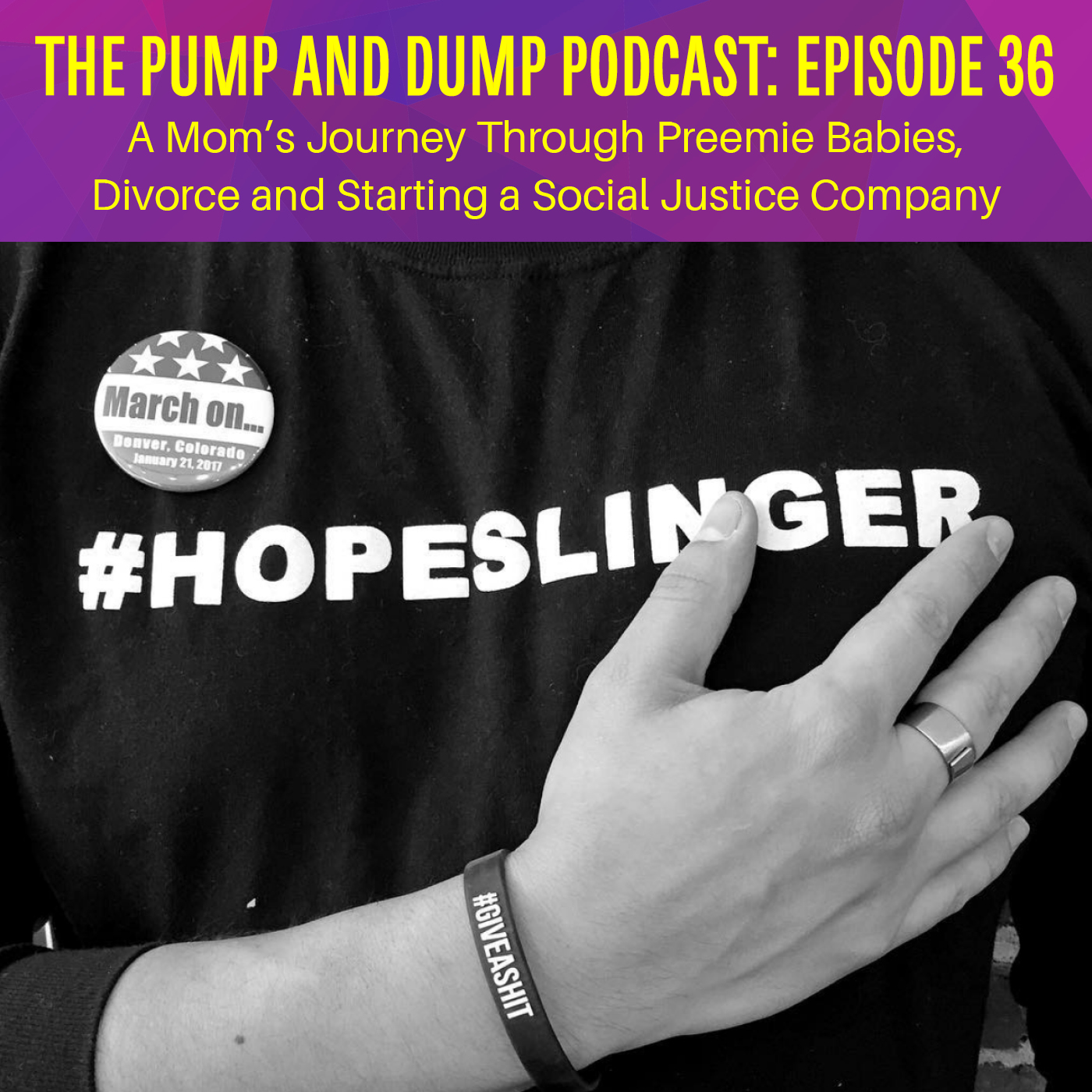 This is a tale of a woman who had a preemie baby in NICU, went through a divorce, quit her social worker job and opened a micro business for social change all within 24 months. This is a tale to remind us that we can do hard things and that women - moms - are capable of anything we put our minds to.
Listen as we chat with Hope Tank founder, Erika Righter, as she walks us through a series of extraordinary life events - any of which could bury any one of us - and followed her heart's passion to create a for-profit business designed to help others with every dollar they earn. If you're in a rut or looking for inspiration to get your butt in gear and pursue your dreams, this may be the podcast you've been yearning for.
Visit HopeTank.org or stop by Erika's one of kind shop when you're in Denver.
To find inclusive small businesses to support near you, visit Hope Tank's Hope Slinger's Guide.
Enjoy!
How have you been enjoying our podcast? If you're into it, can you please leave us a rating or comment? We value your feedback so we can make this thing better!
And as always, we'd love to hear your thoughts. Email us anytime at pumpanddumpshowATgmail.com, leave a rating or comment on your podcast app, or tell us IRL and come see us at a show!
**************
Shayna and Tracey have been friends since the 8th grade – that's over 25 years. After college, they each moved to separate coasts for a decade. They were reunited when they decided to leave big city life and settle down with their families in Denver, Colorado and Facebook told them their daughters are 3 weeks apart. After several play dates, some more childbirth, some unsuccessful pumping, and the overwhelming nature of mommy community boards, The Pump and Dump Show was born.
The show launched in 2012 in a bar in Northwest Denver and quickly grew to a bi-monthly, local staple for new moms to have a night out. In 2014, Shayna and Tracey took The Pump and Dump Show on its first national tour and continue to perform every month to audiences nationwide.
For tour updates and more shenanigans, follow Shay and Tracey at:
Facebook: https://www.facebook.com/ThePumpAndDump/
Instagram: https://instagram.com/ThePumpAndDumpShow/
Tour schedule: https://www.thepumpanddumpshow.com/tour-dates